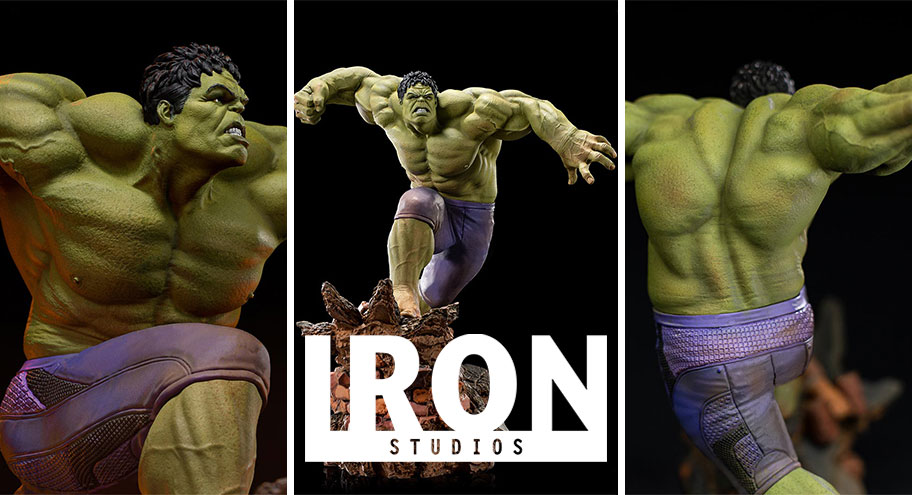 Iron Studios: Hulk BDS Art Scale 1/10 – Avengers: Age of Ultron
31 Luglio 2020
Come vi avevamo annunciato nell'articolo riguardante l'Hulkbuster, Iron Studios apre le prenotazioni della statica dedicata ad Hulk dal film "Avengers: Age of Ultron".
La statua, facente parte della linea BDS Art Scale in scala 1/10 e realizzata in resina e dipinta a mano, avrà un'altezza di 26 cm, una larghezza di 22 cm ed una profondità di 23 cm. Il tutto avrà un peso approssimativo di 2,4 Kg.
Il Golia Verde sarà scolpito in modo molto dettagliato, con le vene in rilevo, intento a saltare mentre carica tutta la sua furia nel pugno destro. Naturalmente la scena rappresentata, che si basa sui riferimenti originali del film, è la battaglia tra Hulk ed Iron Man dentro l'Hulkbuster. Il nostro eroe ha perso il senno, a causa delle visioni create da Wanda Maximoff, e devasta tutto ciò che trova davanti a sé. Sulla base, pertanto, avremo macerie della città, mattoni, cemento ed uno pneumatico. Naturalmente questo pezzo potrà essere esposto da solo anche se darà sicuramente maggior spettacolo affiancato all'Hulkbuster.
Hulk BDS Art Scale 1/10 – Avengers: Age of Ultron di Iron Studios sarà prodotto in edizione limitata ed avrà un costo di 199,99 USD.  
Il prodotto verrà rilasciato indicativamente a partire dal secondo trimestre 2021.