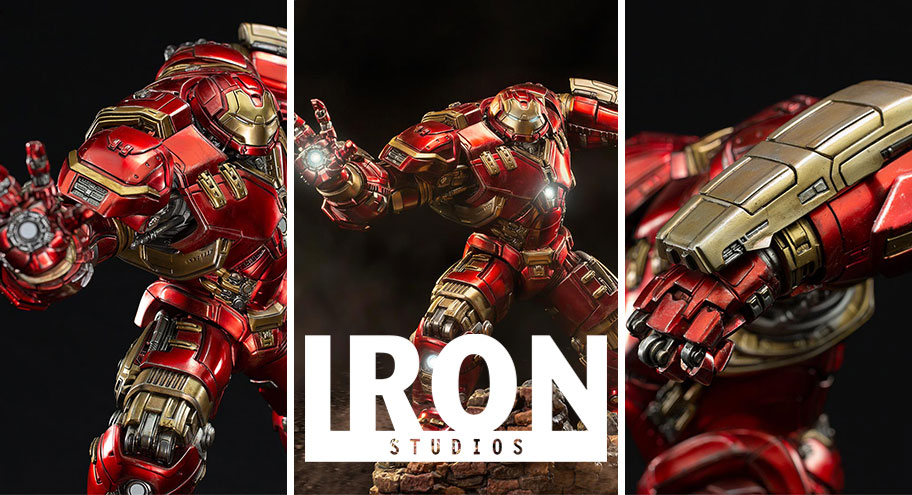 Iron Studios: Hulkbuster BDS Art Scale 1/10 – Avengers: Age of Ultron
24 Luglio 2020
Iron Studios, dopo averla esposta al Sideshow Con 2020, presenta l'imponente Hulkbuster dalla pellicola cinematografica "Avengers: Age of Ultron".
La statica appartiene alla linea BDS Art Scale in scala 1/10 e realizzata in resina e dipinta a mano. Essa sarà alta e larga circa 38 cm, profonda di 32 cm per un peso stimato di 6 Kg.
La scena immortalata è proprio quella dello scontro tra Hulk ed Iron Man poiché il tutto si basa sui riferimenti originali del film. Il gigante verde è in preda alla follia, causata dalle visioni di Wanda Maximoff, pertanto Tony Stark è costretto ad utilizzare la sua armatura speciale creata appositamente per un'emergenza simile. La base è costituita dalle macerie della città, oramai distrutta, e la potente armatura è scolpita con il braccio destro proteso in avanti intento a sparare i raggi repulsori. Presto sarà aperto il preordine di Hulk per ricreare il diorama dell'epica battaglia.
Hulkbuster BDS Art Scale 1/10 – Avengers: Age of Ultron di Iron Studios è proposta in edizione limitata al prezzo di 349,99 USD.
Il prodotto verrà rilasciato indicativamente a partire dal secondo trimestre 2021.