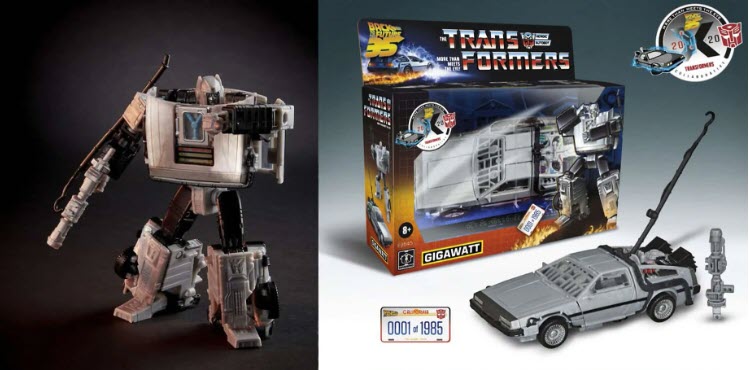 Hasbro: la DeLorean di Ritorno al Futuro in versione Transformers
3 Luglio 2020
Gli amanti dei Transformers sicuramente ne sono al corrente ma ecco che Hasbro mostra una fusione incredibile.
La famosa Delorean di "Ritorno al Futuro" (Back to the future) in versione Trasformers per un evento molto importante.
Oggi 3 luglio, "Ritorno al futuro" compierà 35 anni. Infatti il 3 luglio del 1985 usciva nelle sale americane l primo film della saga diretta da Robert Zemeckis con Michael J. Fox e Christopher Lloyd.
Una produzione limitata a soli 1985 pezzi venduti in esclusiva da Walmart, la famosa catena americana di grandi magazzini.  Il numero dei pezzi disponibile non è un caso infatti 1985 è anche l'anno in cui Marty McFly torna indietro nel tempo nel primo film del franchise
Il modellino che ha il nome di GIGAWATT sul sito del colosso americano è completamente esaurito. Il prezzo suggerito era di 22.99$. Un prezzo decisamente abbordabile e non ci stupisce il fatto che sia andato esaurito in poche ore.