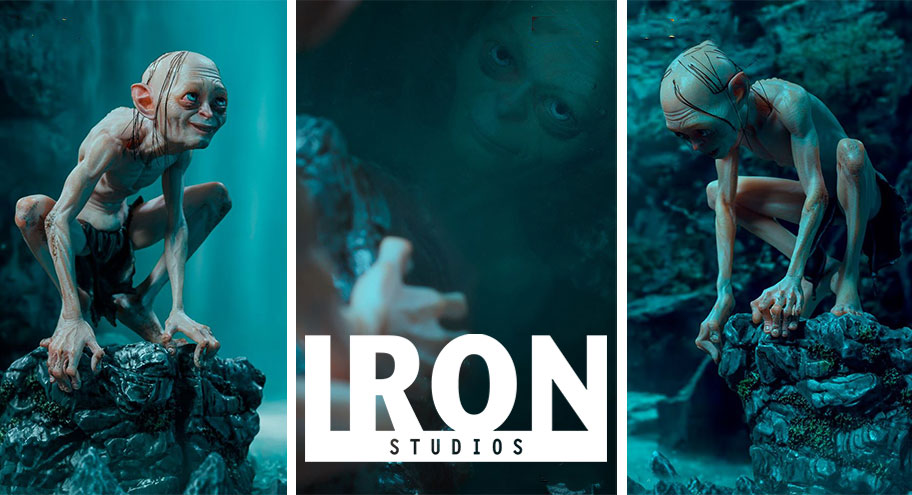 Iron Studios: Gollum Deluxe Art Scale 1/10
21 Marzo 2020
Iron Studios continua a dedicarsi a statiche tratte dalla famosissima saga "The Lord of the Rings", questa volta apre i preordini dell'emblematico Gollum.
La statua appartiene alla linea Art Scale Deluxe in scala 1/10 e realizzata in resina e dipinta a mano. Essa avrà un'altezza di circa 12 cm, una larghezza di 10 cm ed una profondità di 12 cm per un peso stimato di circa 340 g.
La figure si basa sui riferimenti originali del film e rappresenta l'inquietante creatura dalla doppia personalità accovacciata su una grande roccia che sovrasta una piccola pozza d'acqua. Grazie alla presenza di due opzioni per posizionare il corpo, sarà possibile esporre l'oramai ex proprietario dell'anello anche mentre guarda il suo riflesso nell'acqua.
Gollum Deluxe Art Scale 1/10 di Iron Studios, prodotto in edizione limitata, avrà un prezzo di 99,99 USD.
Il prodotto verrà rilasciato indicativamente a partire da giorno 01 dicembre 2020.
Please follow and like us: