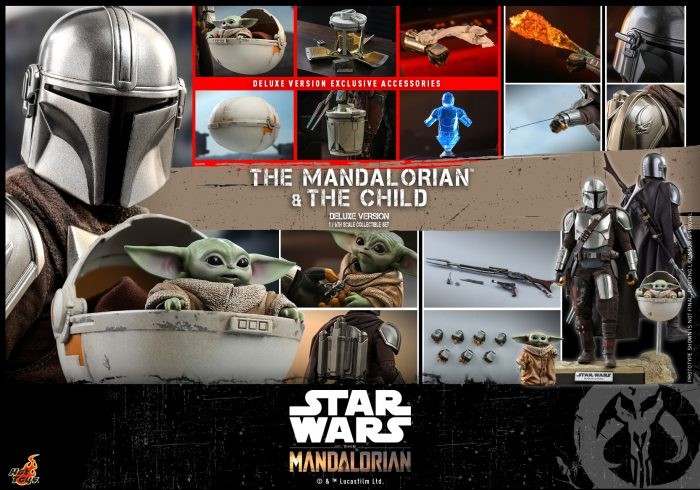 Hot Toys: "The Mandalorian & The Child" Collectible Set (Deluxe Version)
19 Marzo 2020
Lo attendevano in molti ed ovviamente Hot Toys non si è fatta scappare l'occasioen per annunciare il set composto da The Mandalorian e The Child.
Saranno due le versioni la DE LUXE con il codice TMS015 e la normal con il codice TMS014
Molti gli accessori a corredo, infatti nella versione Normal troviamo le classiche mani di ricambio, un jetpack, fucile blaster, un effetto per simulare la fiamma.
La figure sarà alta 30cm con 30 punti di articolazioni
La versione De Luxe è sicuramente quella più interessante con molti più accessori come ad esempio:
Camtono con funzione led
Alcuni Beskar da inserire nel camtono
The Chil seduto con effetto magnetico
Effetto
Ologramma dell'armatura Mandalorian
Una base desertica a tema
La sfera hover con la coperta marrone
The Mandalorian and The Child (Deluxe) ha un costo di 313$ mentre la versione normal ha un prezzo di 259$ .
L'uscita è prevista per l'estate 2021.
Please follow and like us: