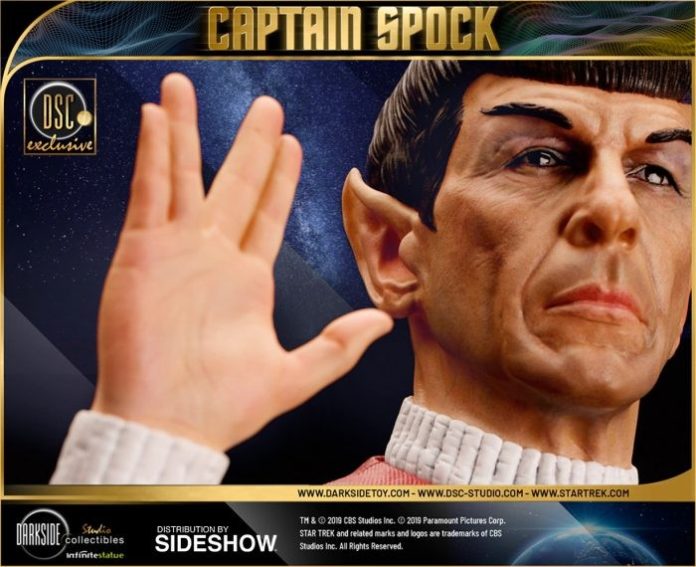 Una delle attrattive principali dello stand Infinite Statue a Lucca Comics 2019 è stata sicuramente la statua di Mr. Spock realizzata in collaborazione con la Infinite Statue e la Darkside Studio Collectibles
Il celebre Mr. Spock interpretato da Leonard Nimoy è realizzato in scala 1/3 con un altezza di 63cm.
Questa statua è tratta dal film "STAR TREK II The Wrath of Khan" e si potrà esporre in due modalità avendo in dotazione due braccia di ricambio.
La scelta cadrà da una posa ti attesa con le braccia dietro la schiena oppure con l'iconico saluto che lo ha reso famoso. Voi siete in grado di fare il saluto vulcaniano ?
Il pre-order è aperto sul sito Sideshow al prezzo di 1299$ con disponibilità per ottobre 2020.