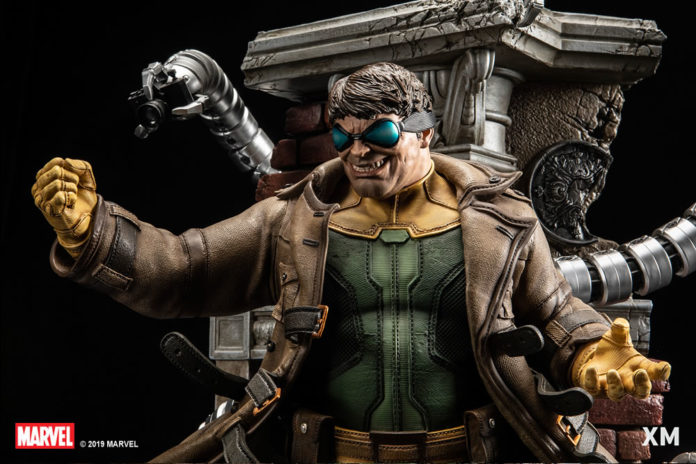 XM Studios apre il pre-order per la statua di Dr Octopus (alter ego del dottor Otto Octavius), uno dei principali nemici di Spiderman.
La statua, realizzata in scala 1/4, sarà alta circa 50cm e peserà ben 18.5Kg realizzata in resina (polystone). Il Dr. Octopus potrà essere esposto con due diverse espressioni in quanto a corredo saranno disponibili due teste intercambiabili (versione Classic e Retrò).
Gli artisti dietro questa meraviglia:
Studio HIVE (Illustrator, Design and Concept Collaboration with XM Studios)
Victor Hugo Sousa (Sculpt)
XM Studios Design and Development Team
XM Studios Dr Octopus 1/4 Premium Collectibles Statue è venduta al prezzo di 1150€ ordinabile presso il rivenditore ufficiale italiano Millenum Shop.