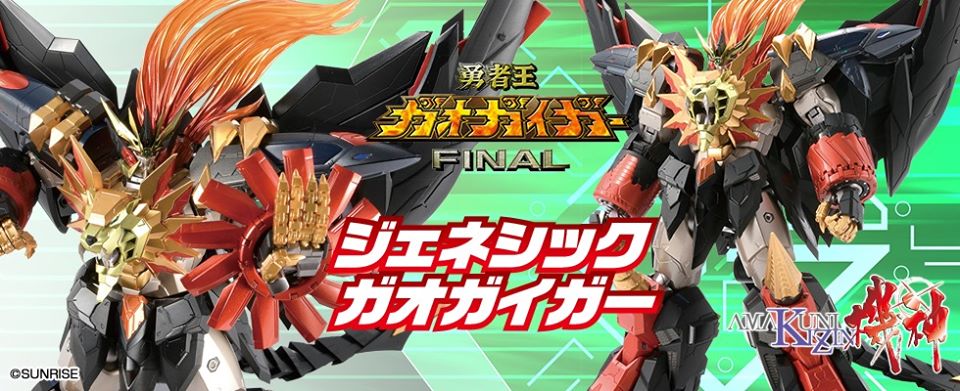 Genesic GaoGaiGar di Sentinel e AMAKUNI
26 Marzo 2020
Sentinel e AMAKUNI presentano il Genesic GaoGaiGar tratto dall'OAV "The King of Braves GaoGaiGar FINAL".
Il robot, interamente articolato (incluse le dita delle mani), sarà alto circa 24 cm e prodotto in Diecast, ABS, PVC, PA e POM. Basato sul prototipo di Keiji Iwakura, sul design di Toshihisa Miyauchi e colorato da Yoji Hayakawa esso avrà come accessori due Hell and Heaven hand ed un piedistallo esclusivo.
Il Genesic GaoGaiGar avrà tiratura Limited/Exclusive alle sole copie ordinate (MTO) e verrà distribuito tramite Hobby Japan Online Shop.
I preordini giapponesi apriranno giorno 28 marzo e chiuderanno il 28 maggio al prezzo di 49.800 Yen con mese di rilascio previsto tra dicembre 2020 e gennaio 2021.
Please follow and like us: