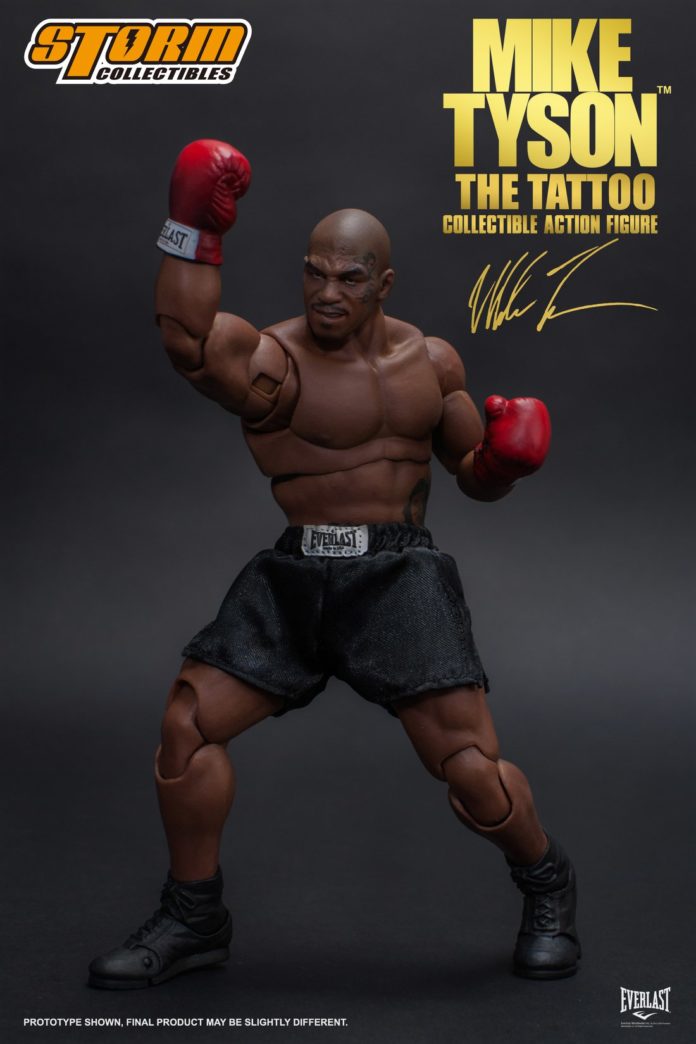 Storm Collectibles annuncia una nuova versione della figure di Mike Tyson denominata The Tattoo.
Materiale: ABS/PVC
Scala: TBD
Altezza 13cm
Linea: Collectible Action Figure
L'ultima action figures da collezione dedicata a Mike Tyson. Dall'era di Kid Dynamite, L'uomo più cattivo del pianeta ed Iron Mike , fino alla fine della carriera di pugile professionista di Tyson con il caratteristico tatuaggio del viso. Il tatuaggio del viso è probabilmente uno dei tatuaggi più iconici nella storia dello sport. Mike Tyson è considerato uno dei migliori pesi massimi di tutti i tempi, ed è stato inserito nella International Boxing e World Boxing Hall of Fame.
Caratteristiche:
3 visi intercambiabili con il tatuaggio e diverse espressioni
Pantaloncini Everlast
Guanti da boxe Everlast
30 punti di articolazione
Data di uscita secondo trimestre 2019