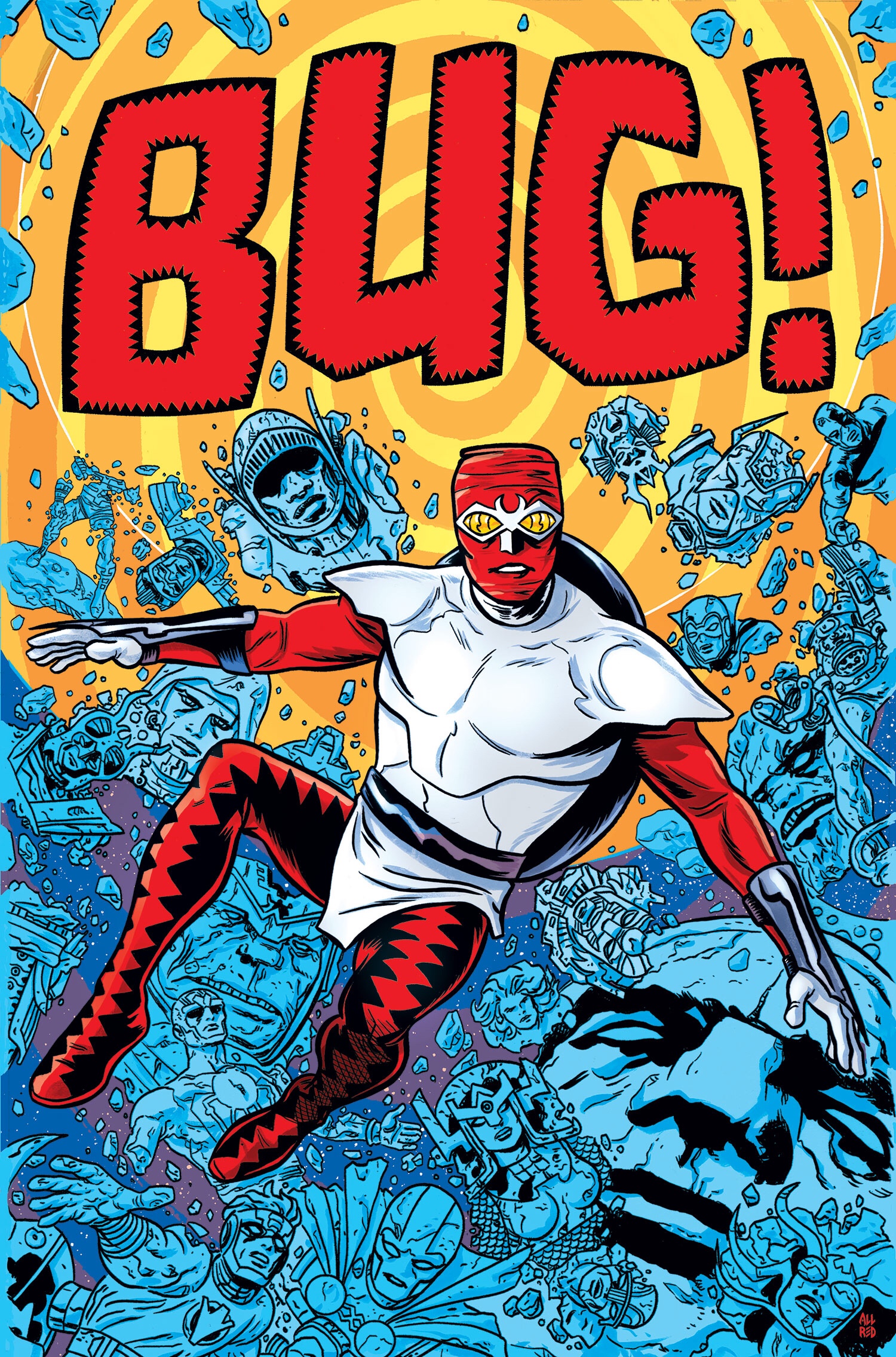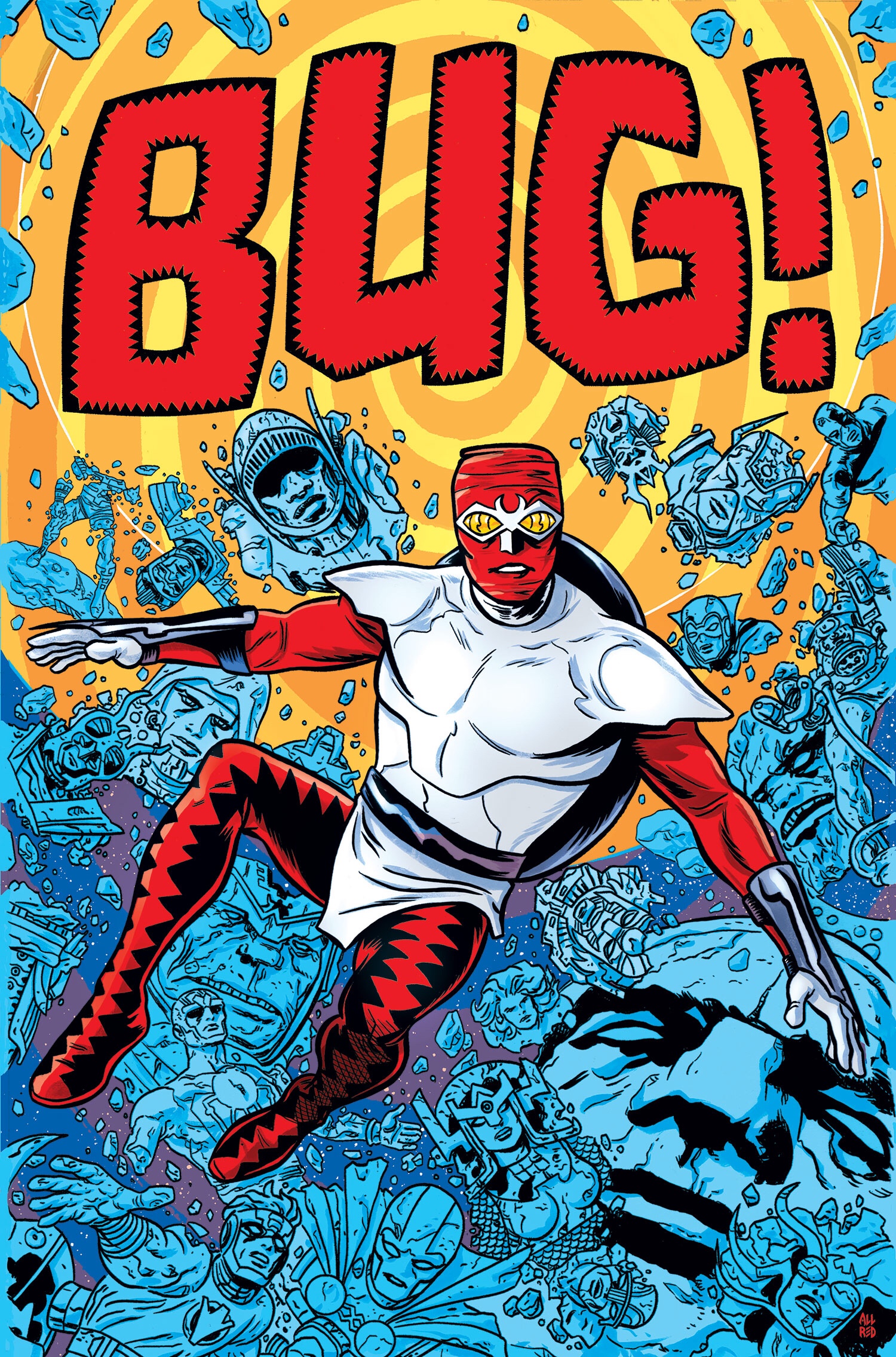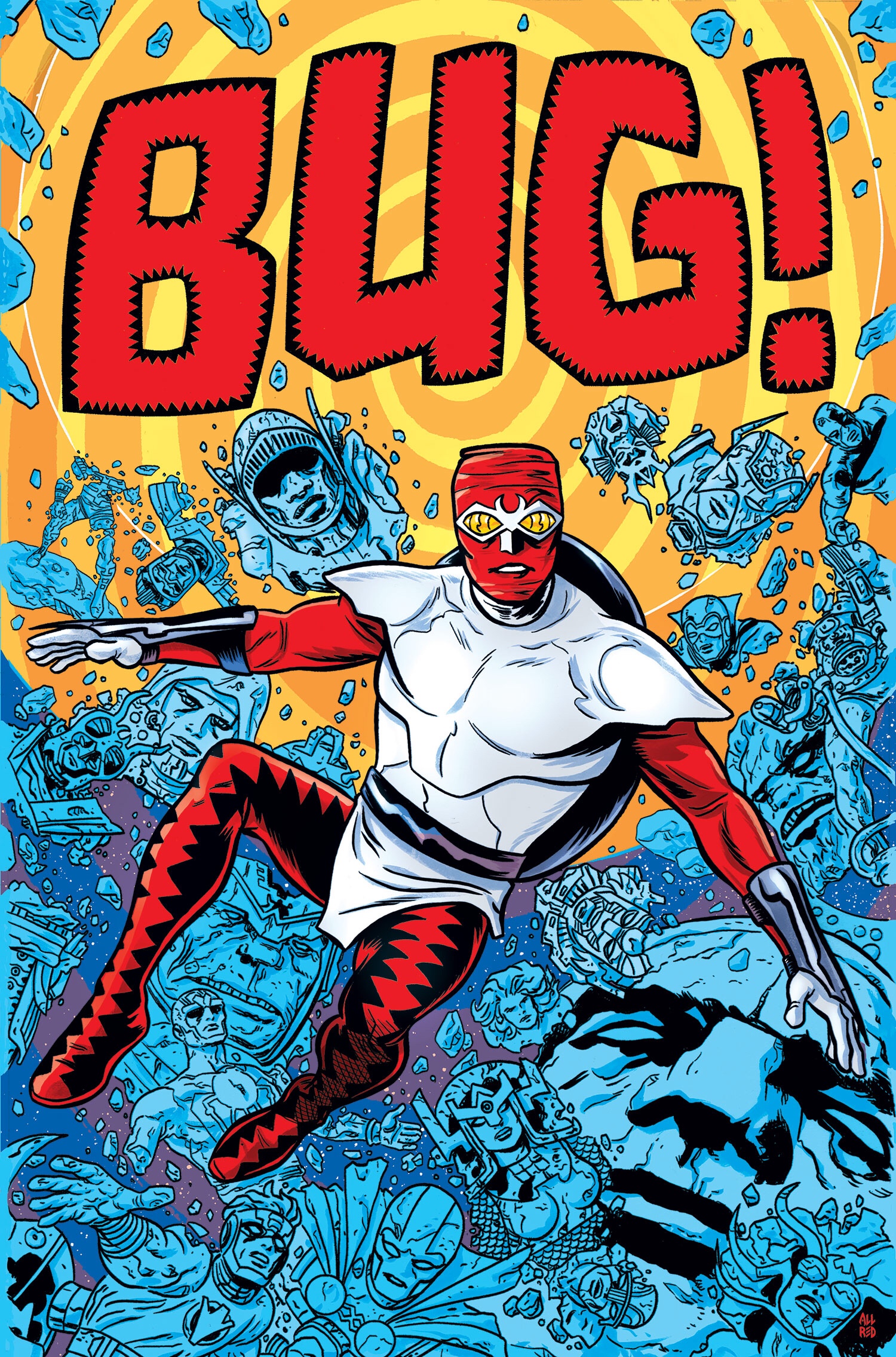 L'etichetta DC Young Animal presenta una nuova miniserie con protagonista un personaggio di vecchia data proveniente dal Quarto Mondo di Kirby.
Il volume è un viaggio sulla deformazione della realtà, che inizia con un'introduzione sulla di "piegatura" dei sogni e finisce per lasciarti cadere in un buco dimensionale.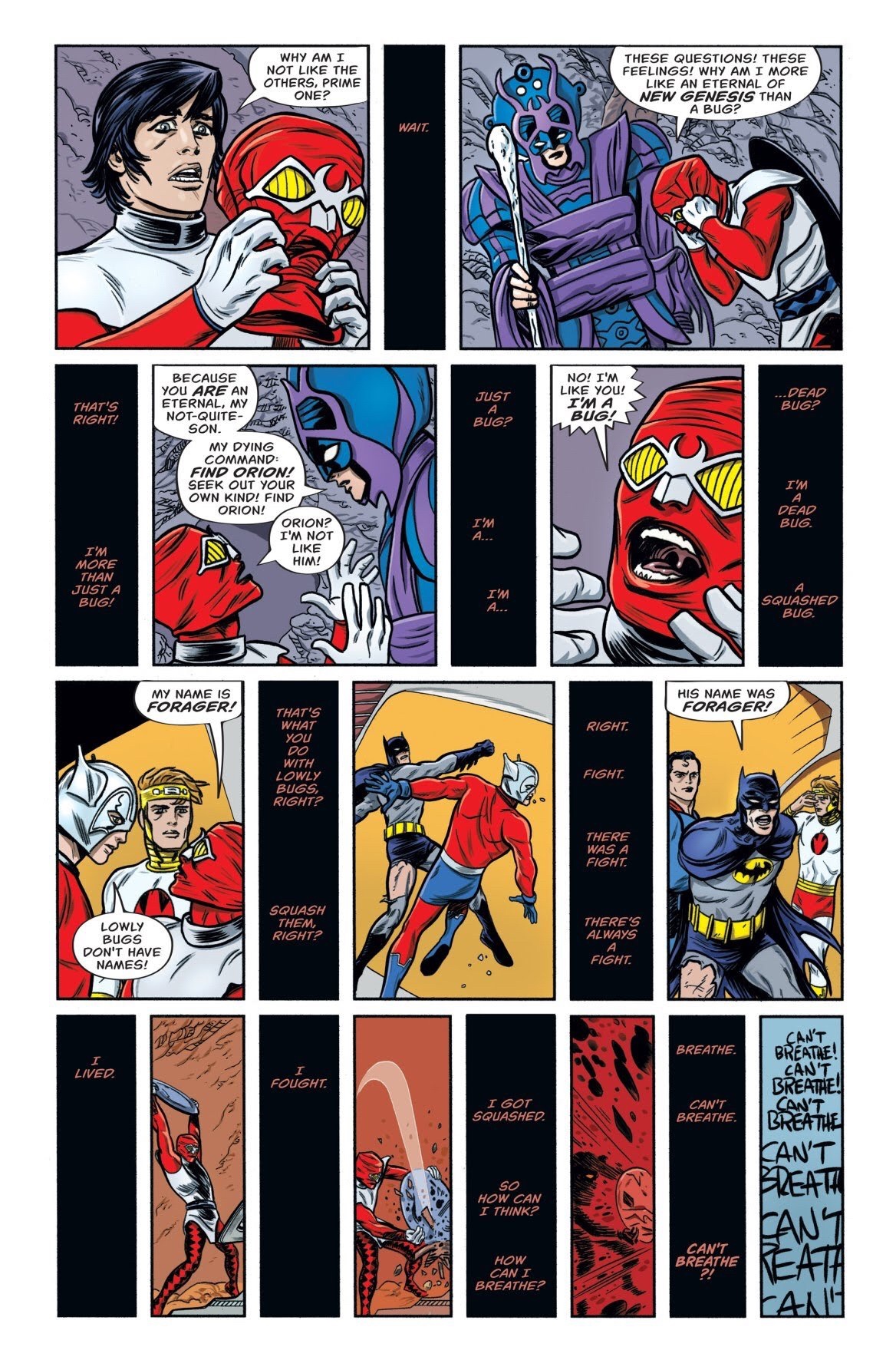 Partendo dalla prima parte di "Effetto Domino", la storia inizia con Bug che mette in discussione il suo Io e la sua stessa esistenza.
Vedremo una serie di flashback dal suo inizio alla sua morte prima di emergere nella sua rinascita da un bozzolo.
Nel corso del racconto poi incontreremo svariati personaggi dell'Universo DC( tra cui il classico Garret Sanford "Sandman" e il furfante dimenticato General Electric.

Forager ( the Bug ) comparve per la prima volta in The New Gods # 9 dalle matite del Re del fumetto Jack Kirby.
The Bug si presenta come un titolo fresco ripescando un personaggio di vecchia data (anche se pienamente apprezzabile da chi conosce un po' di continuity) con una narrazione ed un comparto grafico quasi psichedelici.
Questa nuova etichetta DC sta sfornando piccole perle di sperimentazione andando sempre più vicina ad un modello già visto in casa Marvel con titoli come Occhio di Falco e SpiderGwen.